Browse Others - System Utilities : 1-50 programs listed after popularity
Display by: Popularity | Title | Newest | Oldest
1) InfoFind 1.0.762
InfoFind organizes a variety of files and data from different programs into one easy to use program.

---
2) Spb Full Screen Keyboard 3.0.1
The ideal solution for touch-screen typing. Spb Full Screen Keyboard is an ideal way to enter large amounts of text without special hardware. Its keys are large enough to be pressed with your fingertips.

---
3) Super AVI/VCD/DVD Converter 1.12
Super avi/vcd/dvd Converter is a powerful tool for powerful video conversion. The main features include: convert avi,vcd,svcd,dvd,mpeg1 , mpeg2,wmv from or to earch others in batch mode, support for DivX AVI ,VCD , DVD , WMV , MPEG1 , MPEG2

---
4) Morpheus 5.1 5.1
Morpheus makes it quick and easy to search, discover, download, and play all types of media files including MP3 audio, music, movies, videos, games, photos, and documents.

---

5) WiFi Hopper 1.2
WiFi Hopper is a WLAN utility that combines the features of a Network Discovery and Site Survey tool with a Connection Manager.

---
6) Spb GPRS Monitor 2.4.2
Spb GPRS Monitor is a traffic counter. Complete solution for measuring the amounts of data transfers via your GPRS, CDMA or GSM network connection and calculating network usage costs.

---
---
7) a-Change Mac Address 5.1
Change Mac Address in seconds! Scan Mac Address within any range of IP address. Exports the scanning results from a Mac Address Lookup list.Spoofing the Mac Address of your network card to any new Mac Address. Wake on Lan.Win IPconfig.Port Scan.

---
8) Dead Pixel Tester 2.00
Easy to use, small and compact application to aid in the checking of a TFT/LCD screen for dead or stuck pixels. Use hash patterns to see better and even try and fix stuck pixels with the exerciser!

---
9) NetZoom Stencils for Visio 2000 Visio 2000
NetZoom allows users to create network designs, network documentation, presentations and proposals in Microsoft Visio 2000.

---
10) Ejercicios Alargar Pene 2.0
Alargamiento del pene GRATIS. Tecnicas y ejercicios secretos revelados! Descubre como alargar el pene de manera natural haciendo unos simples pero efectivos ejercicios del pene.

---
11) Max PC Booster 1.0.0.7
Max PC Booster gives you the combined power of its four award winning integrated software Max Registry Cleaner, Max PC Privacy, Max Internet Optimizer and Max Ram Optimizer for the price of ONE product.

---
---
12) Serial Port Splitter 4.3.3
Serial Port Splitter allows to share dataflow of one COM port between several applications or vice versa to join dataflow of several COM port devices to one application. Such universality is achieved by means of virtual serial ports technology.

---
13) Prisma Firewall 1.3
Prisma Firewall offers you a stealth Internet experience and protects your computer against intruders. Prisma Firewall constantly adapts it's behavior in order to build the best defence for your computer.

---
14) Cursor Hider 1.8.7.45
Cursor Hider helps you to do a little less of action duirng working with compuetr. It remvoes the mouse pointer from an user focus at a working area. Pointer dsiappears when user keystrokes or after a some seconds wihtou mouse actviity.

---
15) SynchronEX File Synchronizer, Backup/FTP 3.0.6.3
Robust multi-directional file tree synchronization and backup over local & network paths in any situation: From laptop synchronization to ZIP'ed backup to incremental FTP/DAV website upload. True synchronization of (re)moved files. Scheduled tasks.

---
16) NetBoy Suite 2.0
NetBoy is the complete real-time visual Internet and LAN network monitoring suite. The NetBoy Suite simplifies the task of Network Management by providing Network Adminstrators and IT professionals the tools required to troubleshoot their Networks

---
17) Tweaking Toolbox XP 1.60
The utility for any serious Windows tweaker! Change hundreds of registry settings from WinXP, improving appearance and performance. Prevent others from changing your settings, increase Windows security. Administer all user accounts on your computer!

---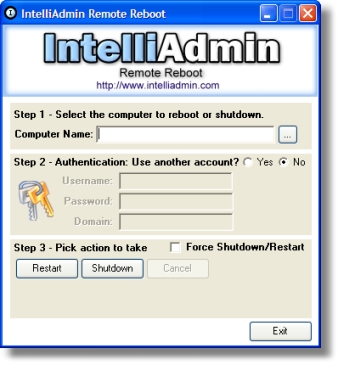 18) Remote Reboot 2.0
Allows you to reboot Windows NT/2000/XP/20003 machines across your LAN. Only shows machines that are on the same domain.

---
19) ScanNet 2.0
This program is designed to search files in a LAN of Windows NT/2000/XP/2003. The program will help load files found into the user's computer quickly or look them through from the Network. A possibility to resume download of files is provided.

---
20) Advanced Batch PrintHelper:Batch and Automatic Printing Software V0.95
PrintHelper is the ideal solution for organizations that regularly batch print Excel, PDF, and image files. Unique features: automatic Excel and Image resizing; FTP client. No additional software required to print most of file types.

---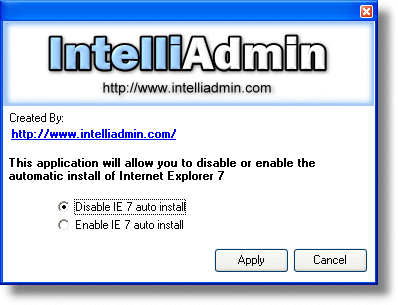 21) IE7 Automatic Install Disabler 2.0
Allows you to easily enable or disable the automatic installation of Internet Explorer 7 by Microsoft Automatic Updates on your XP, or 2003 system

---
22) Axife Mouse Recorder Demo 4.01
Axife Mouse Recorder lets you record mouse movements, clicks, keystrokes and replay them. Do you have repetitive tasks to accomplish with your keyboard and your mouse? Then Axife Mouse Recorder is what you need!

---
23) RAM Idle Standard 4.8
A smart memory management program that will keep your computer running better.

---
24) LinkFerret Network Monitor 3.12.0516.0
LinkFerret is a versatile Ethernet/ 802.11 network monitor and packet sniffer. All of the essential wireless monitoring functionality, including signal monitoring, channel scannning, and WEP decryption are supported.

---
25) Universal Simlock Remover 1.09
Universal Simlock Remover - It is a special set of programs for GSM mobile phones. You can find programs for simlock remove in Alcatel, Benq, Ericsson, LG, Motorola, Mitsubishi, Maxon, NEC, Nokia, Panasonic, Philips, Samsung and others.

---
26)
Avira AntiVir Personal - Free Antivirus 9.0.0.4xx (regular updates)
---
27) superkeylogger 3.3.1
Super Keylogger is used to investigate, in stealth mode, all activities of your employees, spouse and kids. Super Keylogger is a professional yet very easy to use keylogger with remote installation. For more details: www.superkeylogger.com

---
28) MultiNetwork Manager Std 8.0.08
Connect anywhere fixed or wireless, quickly and securely, using powerful multi-profiling UI and wizards. The need to connect your computer to different networks is growing as we enjoy the new possibilities of mobile working. Other versions available

---
29) #1 Free History Eraser 13.7
Free History Eraser completely and automatically erases history, typed URLs (the drop down address list) and AutoComplete.

---
30) Volt 1.214
Volt is an Assembly Language power monitoring and controlling utility. It provides a graphical and text display of the internal battery state of a Laptop Computer, as well as being a Quick Shutdown utility supporting delayed shutdowns and force.

---
31) Snippet 2.0
Snippet is a simple text editor designed for organizing and saving text.

---
32) File Stitcher 1.2
File Stitcher is the easiest file merging utility there is. Hands down. Simply drag and drop the files you wish to merge on the application icon and click the "Stitch" button. Don't re-encode your MP3s, File Stitch them together!

---
33) RAM Boost Master Free Version 6.1.0.8146
RAM Boost Master optimizes your cache to act as a ram booster, boosts up your computer speed, frees up RAM memory and makes your computer faster and stable.

---
34) Optimum XP 1.4
Tweak Win XP with Optimum XP! It's so easy to accelerate, secure and customize XP with over 150 powerful tweaks and hidden settings. Optimize your CPU, RAM, hard drive, Internet speed, network, security, Windows, IE, Office, cheat at Hearts and more!

---
35) Complete File Renamer 2.0
Complete File Renamer is a multiple file renaming tool. It makes it easy to keep movie, music, image and other file's names consistent and organized. It comes with lots of renaming options, mp3 tag support, instant preview and undo/redo support.

---
36) SDR Locker 1.3
SDR Locker will help you secure your documents, images, ebooks, webpages and movies. You can create a time-limited version of your projects that will help you sell them with ease.

---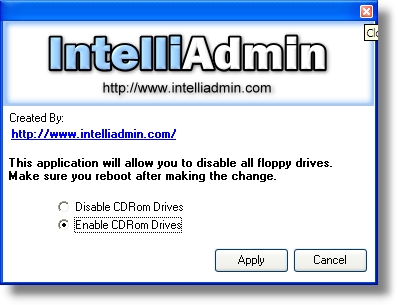 37) CD ROM Drive Disabler 2.0
Allows you to easily enable or disable CD ROM drives on your Windows 2000, 2003, or XP system

---
38) Active@ Floppy Recovery 2.0
Floppy Recovery is a tool for data recovery from removable devices like floppies.

---
39) IP Detective Suite 2K 2.2
IP Detective Suite is an all encompassing IP monitoring and logging program. This is a vital tool for anyone using Remote Access Software.

---
40) DirectX 9.0c Redistributable
Microsoft DirectX is a group of technologies designed to make Windows-based computers an ideal platform for running and displaying applications rich in multimedia elements such as full- color graphics, video, 3D animation, and rich audio.

---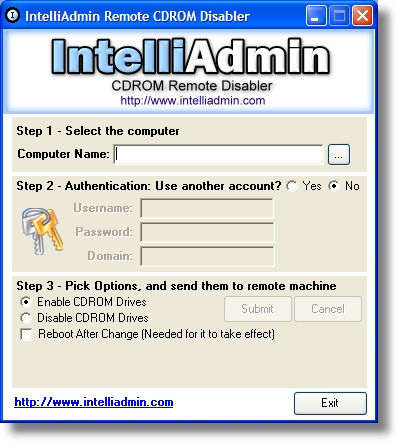 41) CD ROM Drive Remote Disabler 2.0
Allows you to easily enable or disable CD ROM drives on your Windows 2000, 2003, or XP systems - across your LAN

---
42) HyperTerminal Private Edition 6.3
A simple terminal communications program used for accessing Telnet sites, terminal-to-host communications, and file transfer.

---
43) Keyboard Monitor 2.0
Shows statistics on the use of the keyboard. This gadget for fun only, but we like it :) It needs a small library installation.

---
44) 1st Ip Port Scanner 2.0
1st Ip Port Scanner ip finder,port finder,ip scanner,port scanner,ip tracer,ip tracker,ip camera all in one software.Find ip address,search ip address,trace ip address,scan ip address,find port,search port,scan port.

---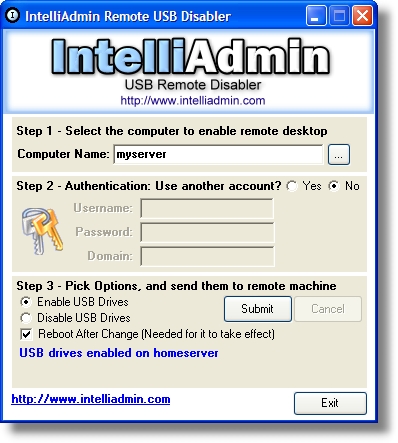 45) USB Remote Drive Disabler 2.0
Allows you to easily enable or disable USB drives on your Windows 2000, 2003, or XP systems - across your LAN

---
46) Hurricanesoft Internet Security 2006 3.0.3
Security software to protect your PC .

---
47) NetworkGazer 1.0.0
Lookup network shares, event logs, Internet history, pc ids, IP to MAC address to user, disk drives, processor, network adapter, schedule tasks (not only AT), open ports, shutdown/reboot, wake a PC with WakeOnLan (Wake-On-Lan) & network documenting.

---
48) Plug-and-Play Monitor 1.0 (Build 6.2)
Plug-and-Play Monitor is an experimental tool which displays plug-and-play notifications from the system.

---
49) Exe Guarder 4.1125
With Exe Guarder you can converter normal exe-file to shareware. Once the executable is protected by exe guarder, you may copy it to another computer as it will stay protected. So you can publish it as shareware (also known as trialware or demowa

---
50) Deluxe Photo Gallery 1.0
The products designed by Flash Creations are efficient tools for web base development. All of our programs are considered plug and play because literally all you have to do is put the file set online and the application works.

---


Browse Pages: |< 1 [2] [3] [4] [5] >> >|
Top Downloads for all categories