Browse Media Management - Multimedia & Design : 1-50 programs listed after popularity
Display by: Popularity | Title | Newest | Oldest
1) SRS Audio Sandbox 1.00
The SRS Audio Sandbox is the ultimate audio enhancement software for the PC. It delivers amazing surround sound, deep bass, and clarity, even on desktop speakers. Works with all music, video, and games on the PC and has special custom presets.

---
2) Ai Picture Explorer 8.0.1.8089
All-in-One Graphics Viewer, Player, File Manager, Explorer, Batch Image Processor, Editor, Converter, Album + Organizer, Batch Unzipper, Multimedia Slide Show Editor, Duplicate Finder, Web Page Generator + HTML Cataloger

---
3) ACDSee Mobile for Windows CE 1.0
ACDSee Mobile for Windows CE is Pocket PC software that enables you to carry your favorite digital photos on your Pocket PC. You can use this image viewer to beam your images to other PDA users that have the ACDSee Mobile for Windows CE shareware.

---
4) IMDb Photo Trawler 1.3.5
Download all photos of any film star from the IMDb galleries. Fully automatic single click operation, fast multi-threaded downloading, organized photos. Free one month trial. Only $4.95 for the suite of 10 utilities.

---
5) Ulead Photo Explorer 8
Ulead Photo Explorer 8 provides an efficient way to transfer, browse, modify and distribute digital media. It is the all-in-one tool for owners of digital cameras, WebCams, DV camcorders, scanners or anyone who strives to handle digital media.

---
6) Aniosoft iTouch iPhone backup 2.1.0
With 'Aniosoft iTouch iPhone to computer ' you can easily backup your songs , videos from your iTouch iPhone back to your PC. System required:iTunes 7.3 or higher

---
---
7) DVD Copy For Mac OS X 2008.1.101421
DVD Copy for Mac OS X lets you Copy & Burn entire DVD movies in perfect 1:1 ratio. Copy DVD-5 to DVD-5, DVD-9 to DVD-9, DVD-5 to DVD-9; compress DVD-9 (dual-layer DVD) to one DVD-5 disc easily. It also allows you to copy just the main DVD movie.

---
8) FlipAlbum Suite 5.5
FlipAlbum 5 Suite automatically creates 3D page flipping photo albums that can be shared online or through Cds.

---
9) JPEG Japery 1.00
JPEG Japery automates common jpg file operations. This package can rename, alter case, list, set attributes, encrypt, decrypt, wipe, delete and more. Support added for date picture taken, date modified, date digitized and camera make and model.

---
10) ACDSee 8 Photo Manager 8.0
ACDSee 8 Photo Manager: Find your best photos, and easily organize the rest. This fast photo software gives you powerful organizing tools that make it easy to manage, enhance, and share your growing photo collection - all for an unbeatable price.

---
11) PhotoStory - Create your own story 1.2
PhotoStory is a digital photo organizer that allows you to organize your photos, sort them, classify and describe them using full formatted text and OLE objects, filter them by date, keywords and more.

---
---
12) Samba Professional 2.42
Samba Professional is the best Software and Multimedia Catalog Manager. It is designed for people who want to have a professional database of their software and multimedia.

---
13) Ashampoo Photo Commander 4 5.30
Ashampoo Photo Commander 5 is an all-in-one application for organizing, editing, sharing and presenting photo collections.

---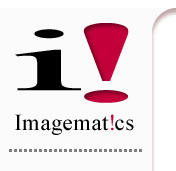 14) ImageMatics StillMotion Creator 1.7
Creates animated Slide shows form still images. Mimics the functionality of an animation camera stand to create pan and zoom animations from still images. Creates SWF and AVI output. Time line key frame interface creates pan, zoom, rotate and 3D.

---
15) 3D Photo Browser Light 8.5
Image/3D/audio files organizer/viewer/editor (+80 formats supported). It includes multi-folders thumbnails viewer, images editor, 3D viewer (including textures & decimation), fade in-out slides show, executable slides show, search feature...

---
16) Album Express 3.5
Album Express builds great-looking picture albums for home, friends, and the Web, quickly and easily. Its wizard-like interface and built-in templates let you create slick, professional displays in record time, whether you're a novice or power user.

---
17) PicaJet Photo Organizer 2.5.0.488
PicaJet Photo Manager helps you automatically manage 1000s of your digital photos in seconds. If you have a large photo collection and need an efficient way to organize it, this is the software you'll want.

---
18) Movies Database Mac 1.31
Automatically catalog a movie DVD, VCR etc Collection via Retrieval of Multiple Images and Information from the internet by entering Movie Titles or UPC codes manually or with the aid of a BarCode Scanner . i.e. Actors,Characters,Plot etc.

---
19) MyAllMovies 1.2.1
MyAllMovies is tool which gives you control over growing movie collection. If you spend more and more time managing collection of DVDs, DivXs, VCDs, Hi8 and VHS tapes.. then MyAllMovies can give you helping hand.

---
20) Picture Flipper 1.0
This is a program that displays ambigrams. After you load an image, you can have the program animate the picture rotating 180 degrees. You can also flip pictures over a horizontal axis, and you can customize the color of the interface.

---

21) Tansee iPod Photo Copy 5.0.0.0
Tansee ipod Transfer Photo is the easiest-to-use and fastest photo to computer transfer software for Apple iPod on the market. It can transfer all photo to computer. And can backup photo in different size and type.

---
22) Web Gallery Builder 1.97
Web Gallery Builder creates great-looking websites that showcase your images. It's easy, it's fast, and you don't need to know HTML. Unique and comprehensive album settings.

---
23) Fast Photo Renamer 4.25
If you are not happy about such names of your photo files as "Img_0275.jpg", "Dsc00403.jpg", you need a tool to solve this problem - it is Fast Photo Renamer. You can rename either each photo separately or all photos in a folder at once.

---
24) MP3 Repair Tool 1.5
MP3 Repair Tool enables you to quick and easy rescue most of your broken MP3 files. Deletes broken ID3v2 header and makes lot of files playable again.

---
25) Media Purveyor 1.4
Revolutionary media management software uses portable descriptions to organize image, video and audio files. Losslessly edit digital photos! Powerful set of publishing, editing, and management features.

---
26) PhotoMeister 2.6
Helps you to handle, edit and publish photos from your digital camera. All functions that you need to manage your photos and to impress your family, friends or customers with your photos are included in one piece of software! Easy to use and install!

---
27) BioniX Wallpaper 5.1
BioniX Wallpaper is a complete and advanced wallpaper changer / manager, that cycles the pictures on your desktop at your choosen time intervals.

---
28) DVD Ripper Pack For Mac OS X 2008.1.101502
DVD Ripper for Mac is powerful DVD ripping software which can rip DVD to all popular video formats including AVI, MPEG, WMV, DIVX, RM, MOV, 3GP, 3GP2, MP4, MP4 AVC and audio formats as MP3, WAV, WMA, AAC, AC3, M4A (AAC), OGG, RA, AU, etc.

---
29) Volume Fade Out Spy 2007.08
This program works invisibly. Loudness decreases with the adjusted period of time to the adjusted minimum. If your friend prefers the biggest level of loudness, you can use this latent program.

---
30) Adoration™ Worshipware™ 2.0
Adoration™ presentation software allows full motion video as a background to lyric text, import music from CD, such as split/performance tracks, play/control the playback from within the program. Money back guarantee http://media4ministry.com

---
31) PicaJet FX 2.6
PicaJet is a picture database software that helps you automatically manage 1000s of your digital photos in seconds. If you have a large photo collection and need an efficient way to organize it, you must have this digital photo album software.

---
32) dual DVD copy Gold 4.08
dual DVD copy Gold allows backup/copy your movie to a single DVD less than 1 hour. dual DVD copy Gold supports DVD to DVD, DVD to VCD/SVCD, DVD to MPEG, DVD to AVI, DVD to VCD, DVD to DivX.

---
33) Satelite TV For PC 2008.21609
Satellite TV For PC - Watch Thousands of Channels on your PC or Laptop for free!! - Instantly Turn your Computer into a Super TV Watch TV in English, Spanish, German, Arabic, French, Italian, Russian, Dutch and more!

---
34) Xml2PDF Hotfolder 2.5.6
Xml2PDF is hot folder for converting XSL-FO, SVG, XHTML (including complete CSS support) and WordML to PDF.

---
35) Flexible Album Studio 0.96
Flexible Album Studio is a brain-dead simple, eye-catching and fast creator of professional-looking web galleries for digital photographers. No HTML coding or image processing experience necessary whatsoever. Absolutely free, free download.

---
36) Picture ExhibitorZ 1.10
Picture ExhibitorZ is the Graphics Manager.With Picture ExhibitorZ, You can watch ( on viewer, image list in folder ),convert,rename,copy,move files and folders .Forms : GIF,JPEG,EXIF,JPEG2000(JP2,J2K,JPC),PNG,TIFF,PCD,PCX,PSD,PIX,BMP,others.

---
37)
Ares Light 2.0
---

38) ReaGallery web albums 3.15
ReaGallery is a powerful and easy-to-use tool for creating great looking web albums with just a few mouse clicks. ReaGallery will help you to make web albums and slide shows quickly and easily!

---
39) BlindScanner 2.13
The BlindScanner Standard software will share and open access to a scanner on the local area network that is not directly connected to your computer, but installed on a computer located in the neighboring room, for example.

---
40) FlipAlbum Standard 5.5
FlipAlbum automatically creates 3D page flipping photo albums complete with thumbnails indexes and table of contents

---
41) EleCat-Reader 5.0
Electronic paper product catalog software with page visualization and database. Uses existing catalogs in DTP or PDF on PC and/or Internet. Automatically connects article numbers on pages with database. Comes with comprehensive ordering system.

---
42) CyPics - Photo Cataloging 3.6.20
Photo Cataloging Software with the flexibility and features to manage your digital photo collection. Photo album database with EXIF, slideshows, printing, retrieval, slideshow export, DVD and email. MS Access , SQL Server and LAN Install options.

---
43) Panorado 4.0
Comfortable image viewer supporting panoramic pictures and HDR pictures. Instant 360-degree viewing. Navigation bar, organizer, thumbnails, full screen, slide shows, printing, picture disk creation. 14 file formats+QTVR+RAW+HDR. EXIF/IPTC support.

---
44) JAlbum 6.4
Drop folders containing image and movie files onto JAlbum. JAlbum will create thumbnails of your images and display them in index pages in HTML. You can also have JAlbum produce slide shows of your images for easy navigation.

---
45) AMI Graphic Workshop Pro 2.0a.52
AMI Graphic Workshop Pro is the flexible, user-friendly image manager to edit convert, optimize, thumbnail, flip, rotate, scale, crop, colour-adjust, batch process and wreak special effects on virtually all popular bitmapped graphic file formats.

---
46) The Cataloguer 1.0
Super easy way to organise all your collections of Photos, Music CD's and DVD's with loads of bonus extras. Great for individual and business use. The friendliest way to Catalogue anything in your PC.

---
47) DVD Quick Copy For Mac 2008.1.101420
DVD Copy for Mac lets you duplicate entire DVD movies in perfect 1:1 ratio. Copy DVD-5 to DVD-5, DVD-9 to DVD-9, DVD-5 to DVD-9; compress DVD-9 (dual-layer DVD) to one DVD-5 disc easily. It also allows you to copy just the main DVD movie.

---
48) MyPic 5.1
Iimage viewer. Support all the popular picture formats. View pictures in full-screen mode one by one, or by clicking thumbnails. Background music and background picture can be customized according to your taste. Can be run from flash disks and CDROM

---
49) ImageCycler 1.0.0
ImageCycler is a unique slide show program that cycles through and displays photos in a folder. You can resize ImageCycler's window when the program is running and your photos will be stretched proportionally to fit to the size of the window.

---
50) Winflick 1.0
Designed to manage modern video collections and play the latest media formats. Search, sort, browse, categorize, print, import, export, share and view video information anyway you want.

---


Browse Pages: |< 1 [2] [3] [4] [5] >> >|
Top Downloads for all categories